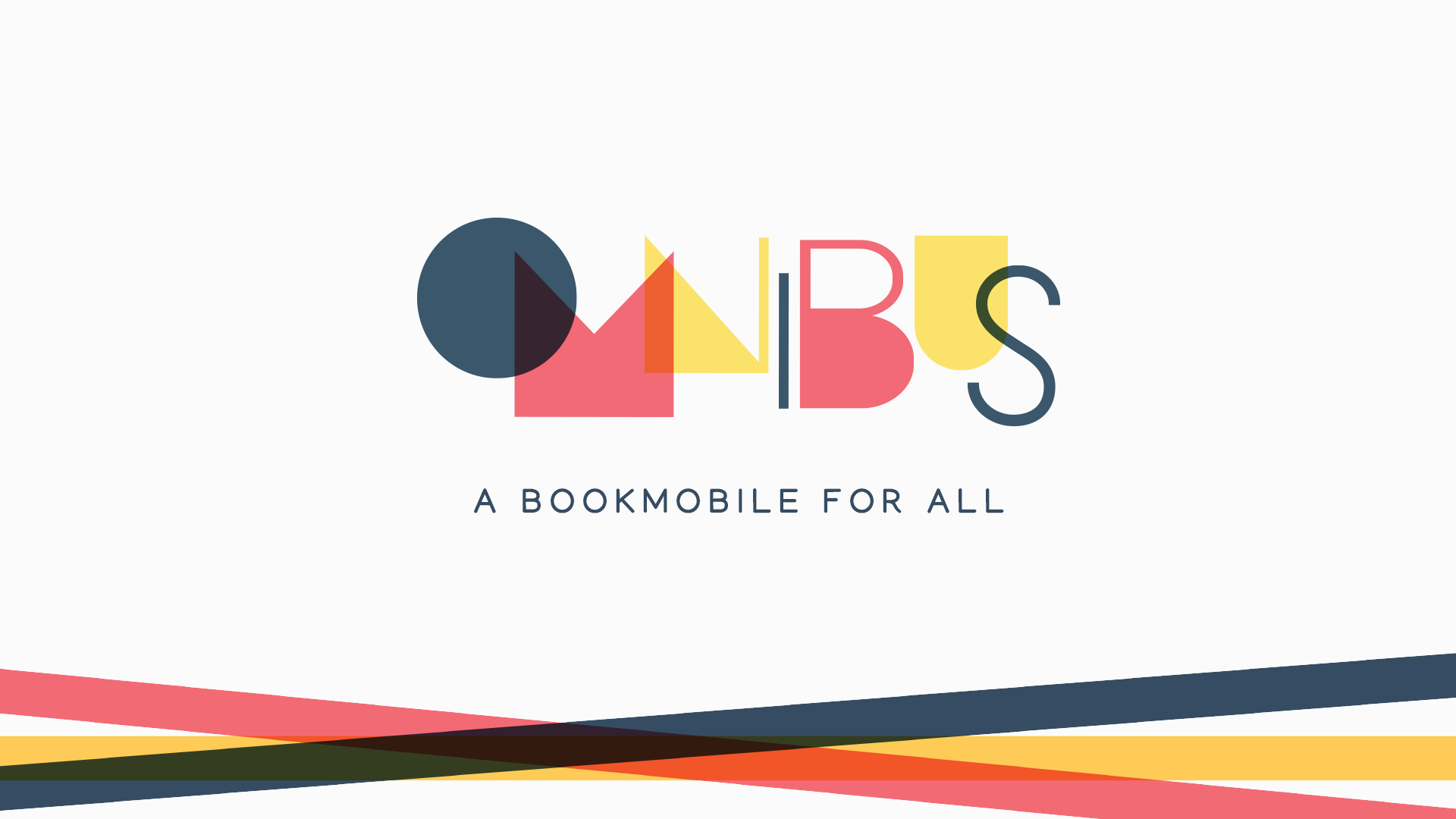 Omnibus is a branch of Jacksonville Public Libraries that promotes reading for K-8 students. 
A bookmoblie called the Omnibus travels through communities giving kids of all backgrounds the opportunity to read print books.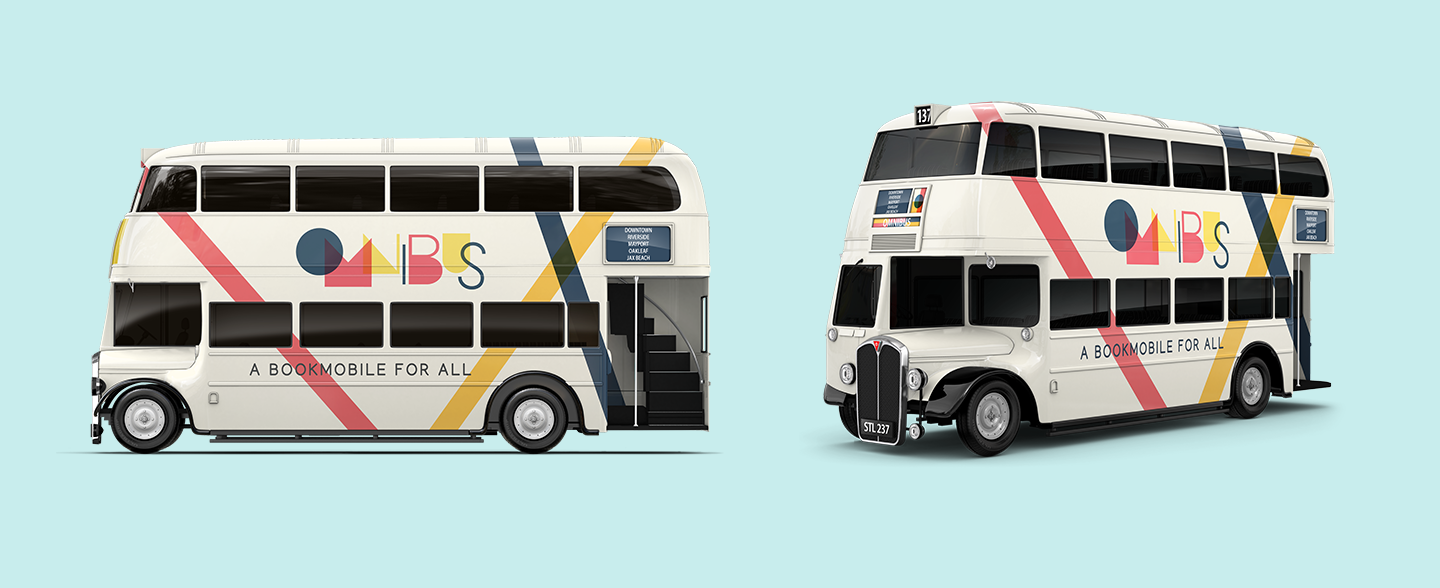 The Gate Folds are for the students to take home so them and their parents can learn more about Omnibus. It has gripping statistics and facts about the importance of reading to persuade parents that they should use Omnibus.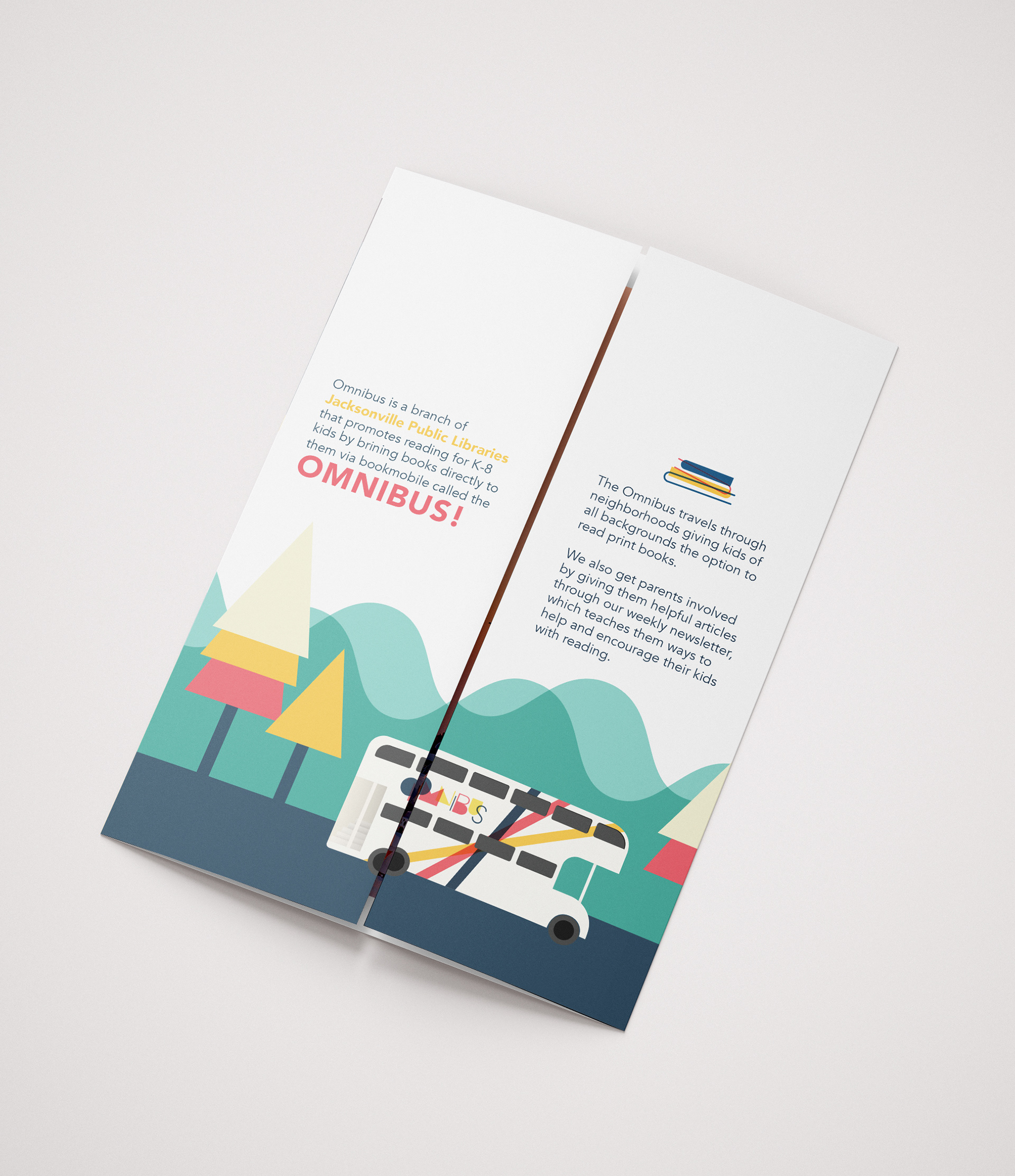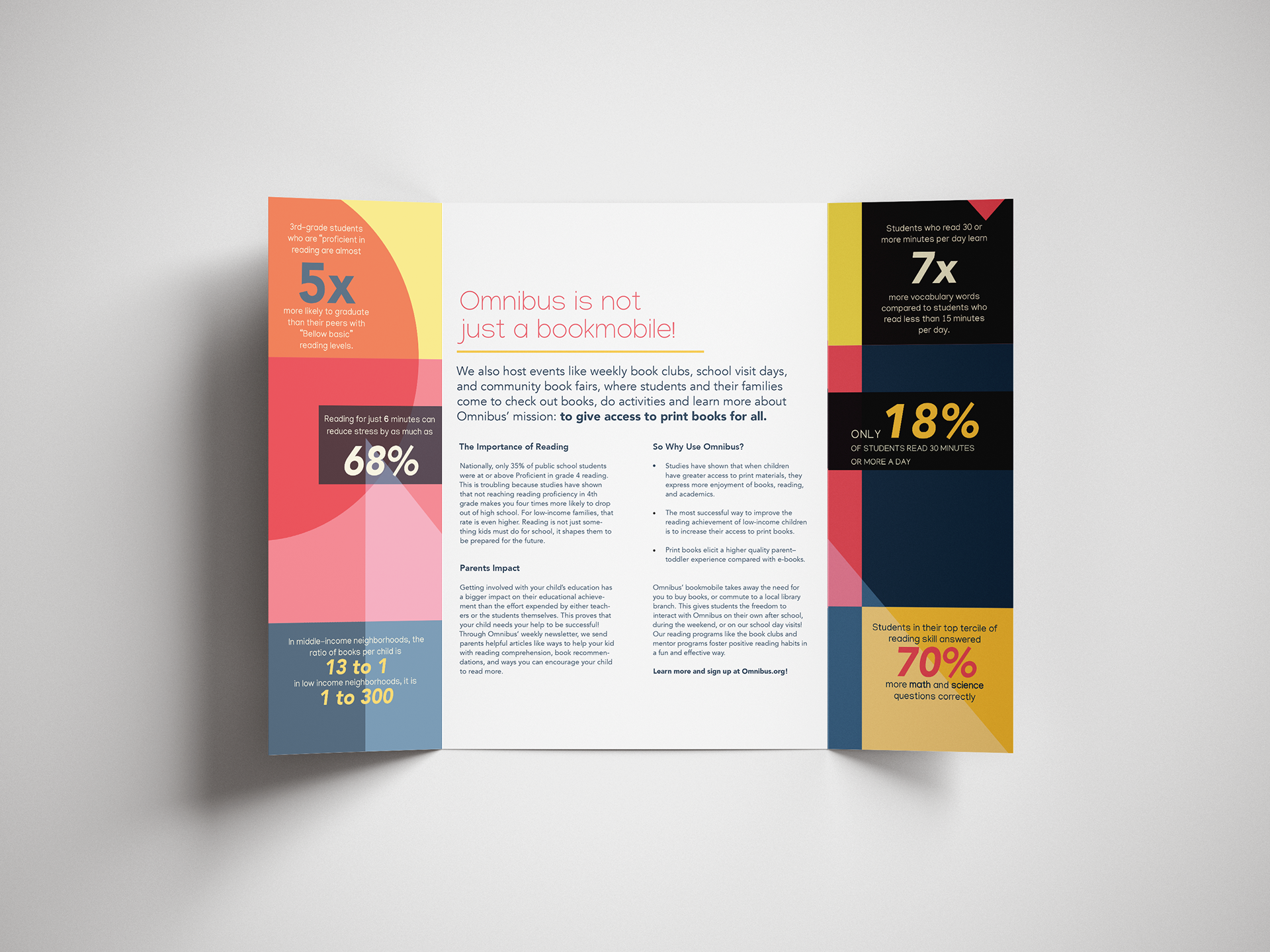 The 18x24 Poster/Newsletter combo are for stakeholders like principals and teachers to learn more about what Omnibus does and to advertise Omnibus' first annual book fair. The front cover of the Newsletter/Poster combo is below along with the two spreads and back cover. Once opened fully, the poster advertising Omnibus' bookfair is on the back!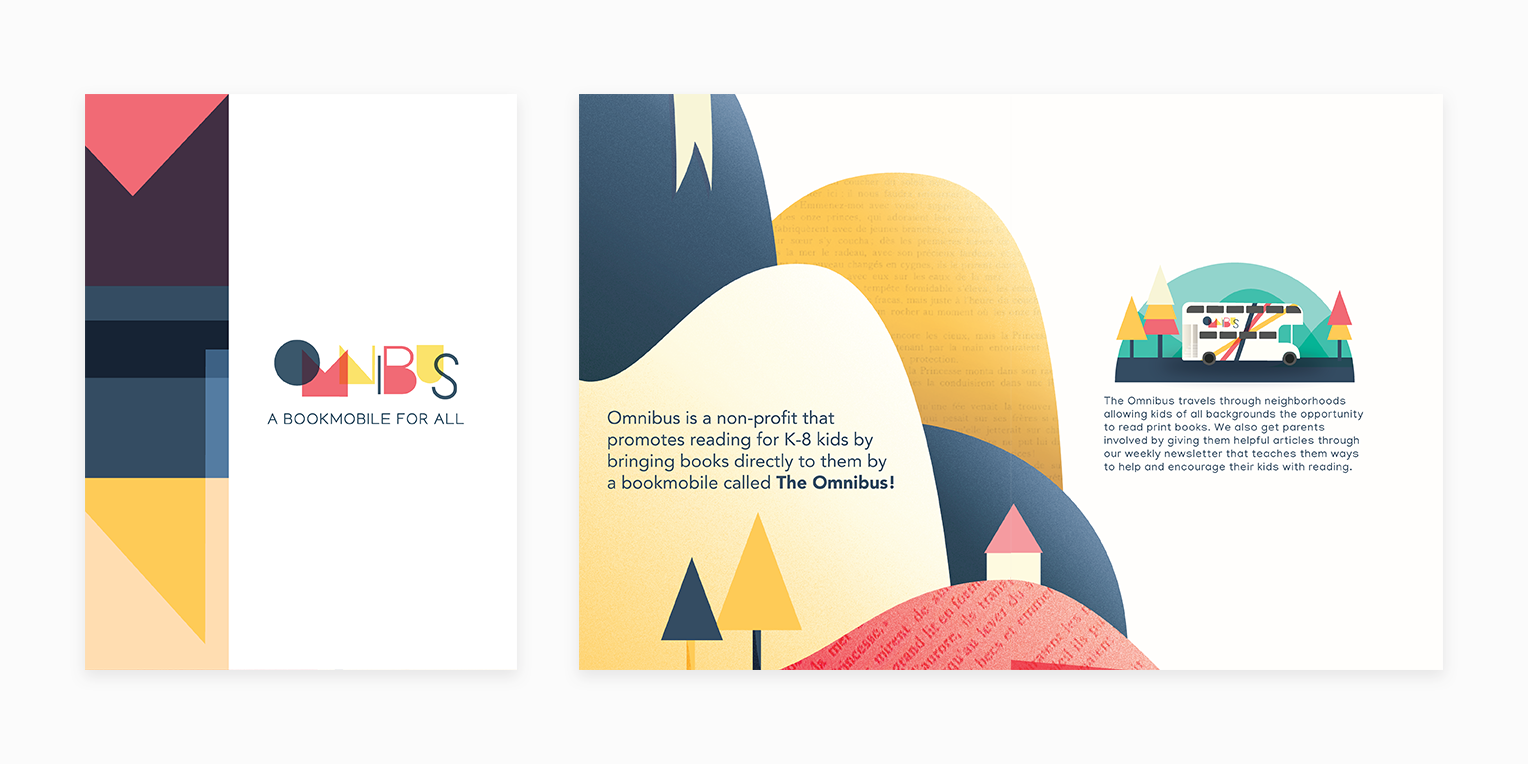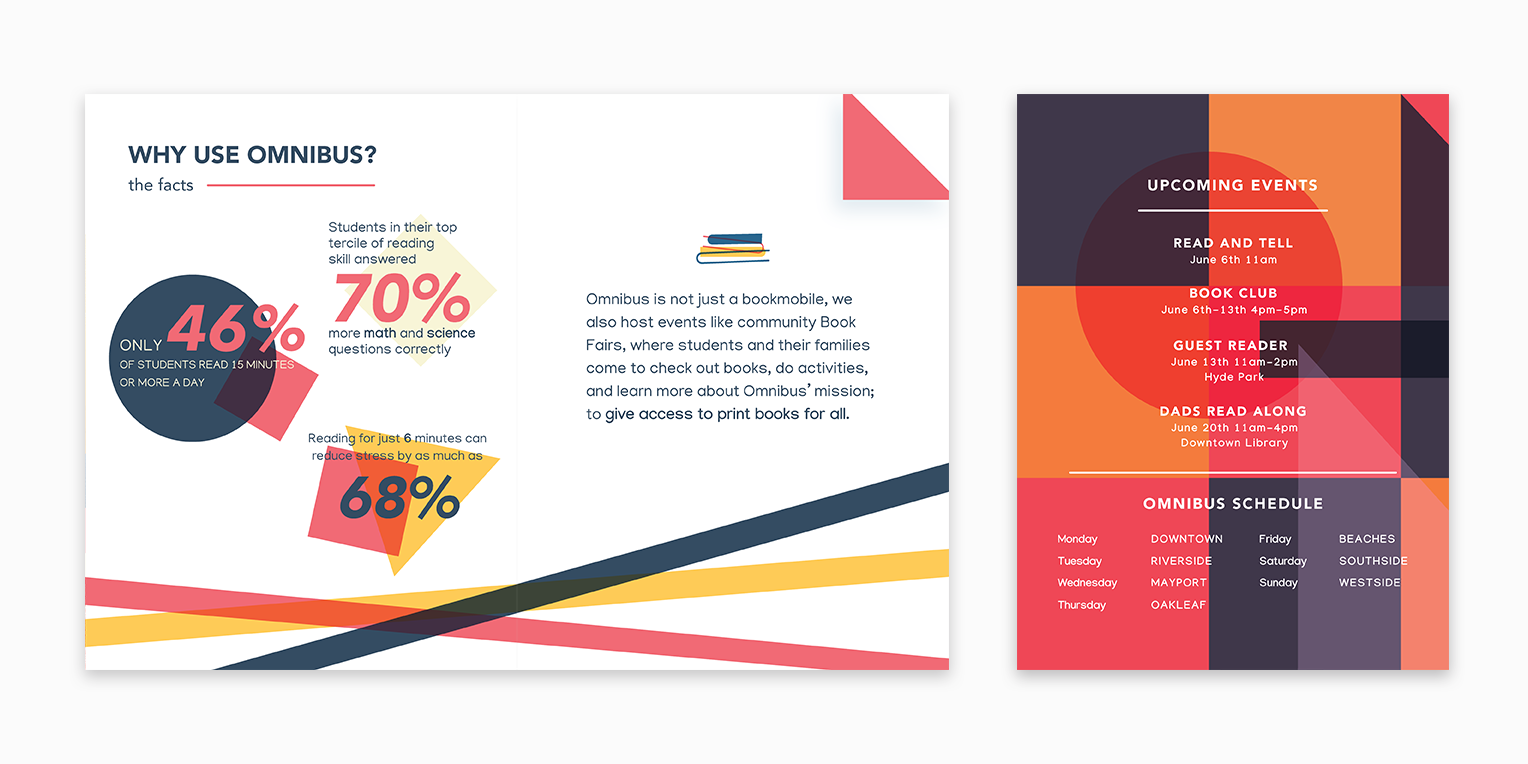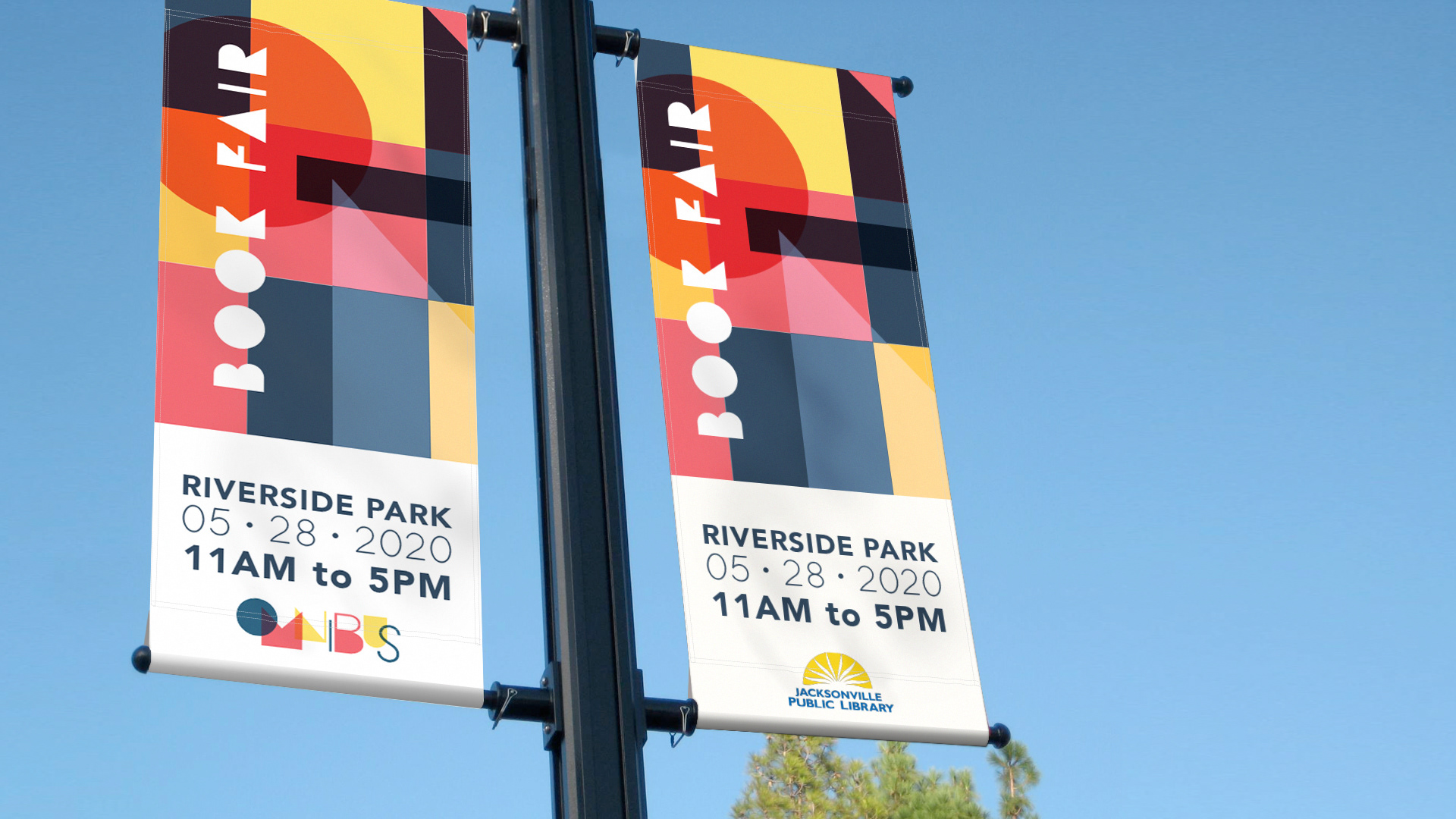 Book fair signage and Omnibus card using brands pattern.